This past year has been an eventful one to say the least. Here are a few highlights from my 2016:
It's hard to believe that less than 12 months ago I was living and working in a different place. It was a big move to make from a rural area to a big city and to start a new job with a new organization. It was filled with uncertainty, but I'm happy to say that so far, I think it is paying off. With the move came new opportunities to discover new natural areas of Ontario and meet new people.
Another highlight was going camping in Algonquin Provincial Park this past fall. Although we were a week early to see the park in all its fall colour glory and we failed to see a moose, we still managed to have a memorable visit. On a morning hike we spotted a beaver and quietly watched it for a while as it gathered food. It was the perfect time to look for weird and wonderful fungi and a meal cooked over a campfire is always something to look forward too. Until I got my own vehicle a couple of years ago, I never had much opportunity to explore Ontario they way I do now. I look forward to visiting more provincial parks in the future.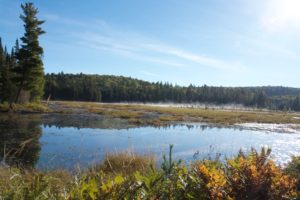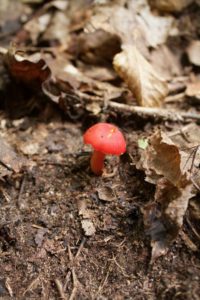 Twelve months ago I set out to practice my writing skills and write a blog each month. I'll admit that there were times where I was kicking myself for saying I would do this each month and there were times where inspiration was difficult to find. But I did it! And in the end I'm glad that I did it. It's helped me find stories in experiences I wouldn't have thought about otherwise. It's helped me communicate ideas more clearly that I've thought about but never bothered to write down. Writing is a skill that needs regular practice and evaluation to improve. I don't plan to hold myself to a monthly deadline anymore, but I do plan to continue finding inspiration in my experiences to write about and share.
I'm ready to see what 2017 has in store!