This summer I have spent a lot of time both leading guided hikes and attending them. The larger proportion of the demographic at such events tends to be an older and supportive crowd. However, it's some of the younger hikers who have made the largest impression on me. Maybe it's because I didn't have many experiences growing up akin to some of the ones I witnessed in the past few months.
Some of those moments include the look of excitement on kids' faces when I release a butterfly on their hand and it sticks around for a few extra seconds allowing them to see it up close. Or a young boy proudly showing and telling the other hikers that he caught a European skipper. The "ohhs" and "ahhs" during a night hike when the first bat makes an appearance are rewarding. Or when kids holding a bat detector exclaim to their parents, "I hear one!" These are the kind of interactions with nature that I hope are one of many for these kids.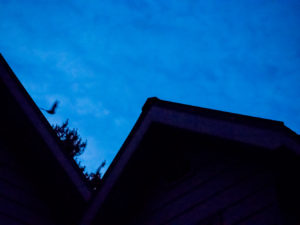 Another moment was when one family came late to a hike that I was helping to lead and I ended up guiding them on a more private tour. The young boy is eight years old and asked me to show him some of the ferns in the area. We talked about the differences between native and non-native species and how to tell the invasive scots pine from our native white pine. We observed a monarch flying from milkweed to milkweed looking for a spot to lay its eggs. He hypothesized that those plants were too small and it was looking for a larger plant. His curiosity for nature and ability to start problem solving was impressive to say the least.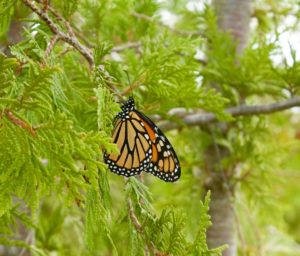 This kind of introduction to nature and persistent exposure is often a large part of facilitating an appreciation for nature. This appreciation is what influences attitudes towards the natural environment and in turn, influences our actions and behaviours that impact it. The lack of appreciation for nature is, in my opinion, the greatest threat to biodiversity.
It's never too late to start gaining an appreciation for nature. However in a world that is full of unnecessary distractions, it is becoming all the more important to encourage this at a young age. Like the great Sir David Attenborough once said he, "never met a child who was not interested in natural history." When we share our knowledge and encourage young people to be inquisitive, observant and interested in the natural world, we are fostering a new generation of future leaders who will make a conserving a healthy environment a priority.